bed & breakfast facility near Hamburg
Dear international visitors! If you are looking for a destination as well as located on the country side, and not that far away from touristic "hot spots" like Hamburg, Lübeck or the Baltic Sea, we can provide an individual Bed & Breakfast guesthouse in our historic farm house build in 1860.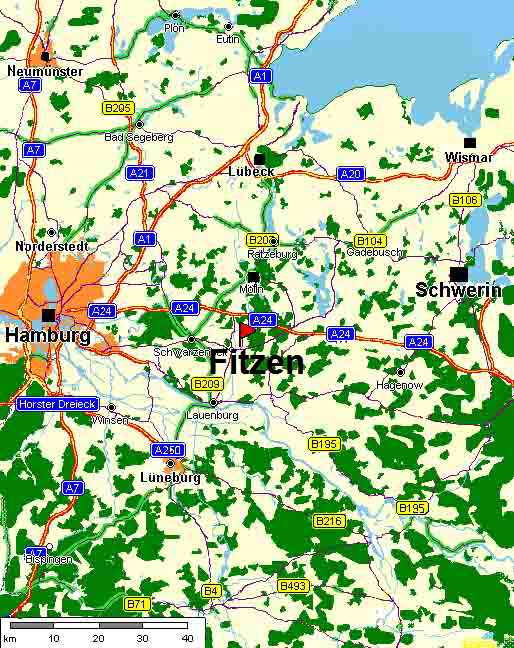 We are surrounded by a beautiful and glacier induced landscape with a mixture of fields & range lands, lakes & rivers and forests as well.
In addition we represent a central destination between many well known "Hot Spots" of tourist interest like:
in former times called "Hanse" towns as Hamburg, Lübeck, Lüneburg and Wismar, which are about 40 minutes away by car.
some other nearby & nice little towns, already build in the 12th century as Lauenburg, Mölln and Ratzeburg
…and even the Baltic Sea is only 80 km away.
Furthermore you will be "connected" to the wide-ranging area of the "Hamburg Public Transport Association" (HVV) via the train station "Büchen", just 3 km away.
We would be very pleased, if you will choose our individual offerings and destination.
For further information, please use the "summary" button.
Marina & Heiko